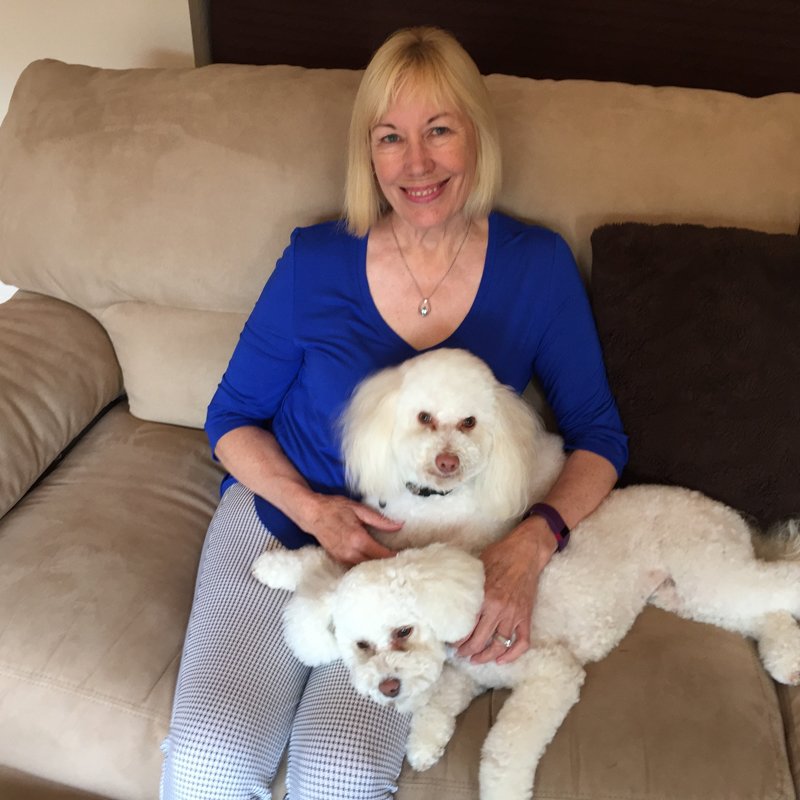 Cheryl with Henry & Mikki

Cheryl Beller founded Well Scents, LLC, Aromatherapy for Pets and Their People, in 2010. She has a lifelong interest in wellness and a lifelong love of animals, particularly dogs, horses and cats. After spending most of her professional career in the medical field, she began to explore alternative healing modalities in the 1990's. She was most impressed with the many levels of positive effects that people and their pets experience when exposed to essential oils and hydrosols in various delivery systems. Her interest developed into a passion to share this information so that others might benefit from this enjoyable, effective wellness option.
All people and pets can benefit from aromatherapy blends. Blends provide stress relief, anxiety reduction, energy, sleep assistance, and overall wellness support. Well Scents blends provide all of these and more, including natural, toxin-free products for Body and Home Care. Everything that we can do to decrease our "toxic load" each day helps us to maintain and create wellness.
Cheryl Beller is a Certified Clinical Aromatherapist who began her formal aromatherapy education in 2010. She is a member of the National Association of Holistic Aromatherapists. She offers individual custom blend consultations, and custom and pre-designed targeted blends for people, dogs, horses, and cats. She also offers individual and group instruction on aromatherapy basics and blend creation. To make an appointment, or order pre-designed blends contact Cheryl.
Cheryl and her husband Craig live on the Monterey Peninsula of California with their dogs, Henry and Mikki and their horse Blue.